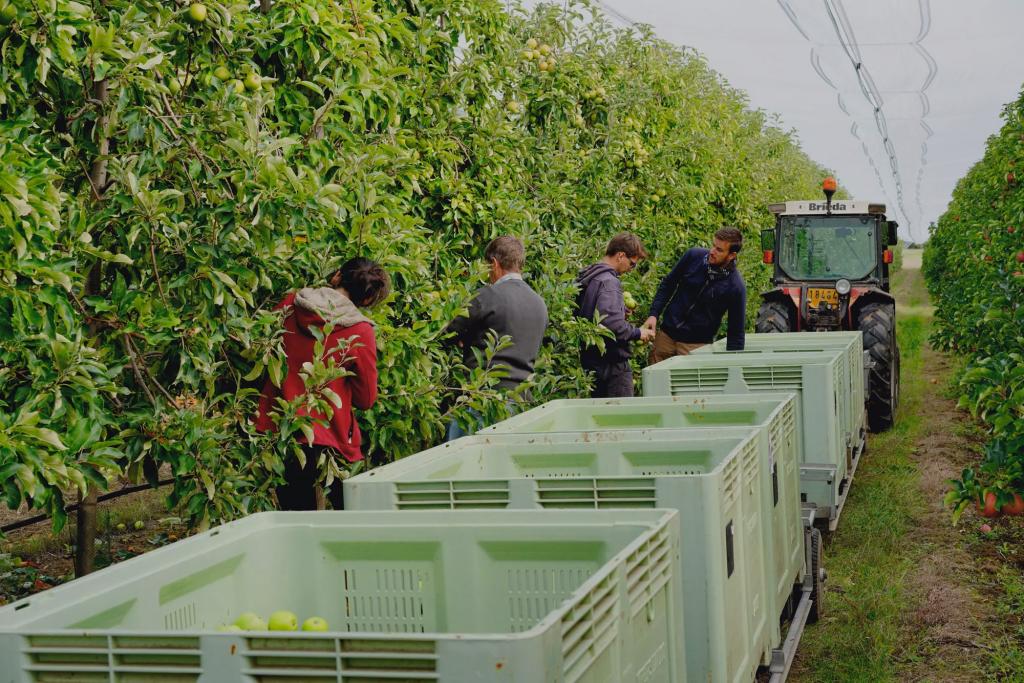 A family business that has lasted for two generations and has today been taken over by the third.
Over a surface area of 14 hectares, we grow seven varieties of French people's favorite fruit: the apple.
We exclusively produce eating apples chosen for their qualities in terms of taste, flavor, resistance to disease and compatibility with the Anjou climate.
We also produce a 100% natural Anjou apple juice from a rigorous selection of our finest fruit.
Our production enjoys the Produit en Anjou label: fruit grown, pressed, packaged and boxed in Anjou.